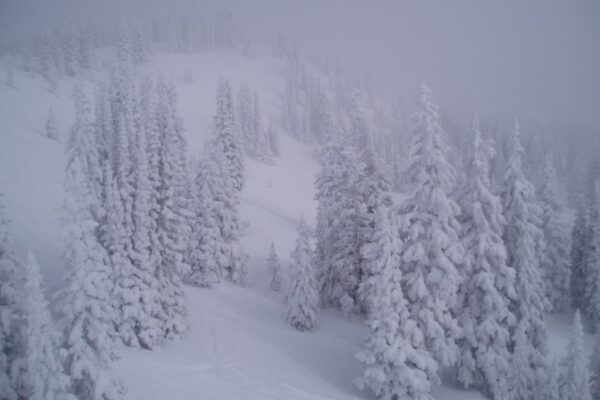 Sometimes when you're a parent you have to pray that your kids are safe. That's what happened to a California woman whose child was caught in the recent blizzard that his Los Angeles.  
A local NBC affiliate reported that "one of two teen hikers rescued after days stuck in a historic snowstorm that delivered several feet of snow to Southern California's mountains thanked search-and-rescue team members Monday in a heartfelt statement.
Tina White said she is grateful, proud and relieved after the dramatic rescue, made possible when a helicopter crew followed the teens' foot tracks in the snow, in the San Bernardino County mountains east of Los Angeles. The experienced hikers were on a 10-day hike in the mountains, including in a rare blizzard warning, when the back-to-back storms fueled by an atmospheric river over the Pacific unleashed days of snow and piled snow drifts up to 5 feet high at their location.
"I wish I could hug everyone, but huge thank you and lots of love goes out to the search and rescue to risk their lives to make sure our boys made it home safely," White said in a statement shared with NBCLA. "I know it's what they're trained to do, but that doesn't change the fact that they do a very dangerous job and they don't always have a great outcome. There's just not enough words that could express my gratitude that these boys made it home."
The Los Angeles Times has the boys' harrowing story. "One day after a historic blizzard warning for the San Bernardino County mountains expired, Riley Ramirez and Cole White began a 10-day backpacking trip on the Pacific Crest Trail through parts of the snow-blasted mountains.

The first two days of their journey appeared to go as planned, but on Tuesday — right as a second brutal winter storm was moving into the region — the parents of the 17-year-olds lost contact with them.

Snowfall picked up in the mountains that afternoon, dumping more than 30 inches in 24 hours in some places, according to the National Weather Service, on top of snow from the earlier blizzard. Many mountain communities were snowed in, forcing rescues and requiring additional resources for the growing emergency.

The teen hikers likely encountered 4 to 5 feet of snow drifts, limited visibility and freezing temperatures, according to the San Bernardino County Sheriff's Office.
After three days without contact, their parents contacted the authorities asking them to find the boys near Mt. San Gorgonio. The New York Post reported, "The sheriff's office launched a helicopter to the teens' last known location on the trail and eventually located them in heavy snow.
Ramirez had lost his jacket in the severe wind and their tent had broken, Cesar Ramirez said.
'They've told us, 'We were already convinced we were going to die,'' the father said.
San Bernardino County Sheriff's Sgt. John Scalise said the boys were slightly hypothermic and lucky to be alive after huddling together for three nights to stay warm."
Thankfully they made it back in one piece with nothing more than a scary story to tell.
The recent blizzard has crippled parts of California. Record snowfall and freezing temperatures have altered the landscape and lives of millions of people in California in recent weeks. The mountains behind the iconic Hollywood sign in Los Angeles are dusted in white. Yosemite National Park is closed to the public, and mountain roads are coated with black ice.
Vineyards in Napa Valley were dusted with powdery snow. Snow met the sand on a beach in Santa Cruz, The New York Times noted.
"In the Greater Lake Tahoe area, which includes the city of South Lake Tahoe, a winter storm warning will be going into effect Saturday morning through Monday morning, the National Weather Service said. Heavy snow accumulations of 1 to 2 feet, and up to 4 feet in higher elevations, are expected still.
'If you come to the Sierra this weekend, you may not be able to leave for a while,' the Weather Service said."
[Read More: A Piece of Sports History Reveals Something Important About Ancient Britain]