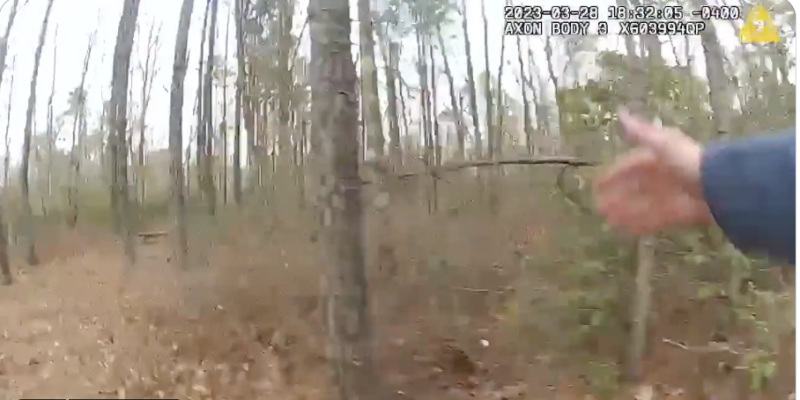 The body cam of a New Jersey state trooper caught some incredible footage last month. The camera caught the moment that Trooper Ian Emmi found a four-year-old and his dog after they had gone missing. 
While searching the area, Ian heard a faint voice in the distance, and he took off running for nearly a half mile. 
Troopers Rescue Missing Child in the Woods
 
Last night, troopers from Buena Vista Station responded to the report of a missing child in Buena Vista Twp., Atlantic County. 

A 4-year-old boy and his black Labrador had wandered away from his house.

Check out the rescue. pic.twitter.com/wUMrWYzuYQ

— NJSP – State Police (@NJSP) March 30, 2023
The Daily Caller reported that "New Jersey state troopers responded to a report of a missing child in the Buena Vista Township in Atlantic County, New Jersey, on March 29. The four-year-old had reportedly wandered away from home with his black Labrador and had not been seen for more than an hour, according to Fox 29.
When officers arrived on the scene, a preliminary search of the area brought no sign of the boy until a nearby resident told law enforcement officials they could hear a child crying for help in the woods, the outlet stated.
Stunning footage from Trooper Ian Emmi's body camera showed the moments leading up to and following the dramatic rescue. In the footage, Emmi can be seen racing through the woods after locating the boy from some distance in the area."
A local Fox affiliate noted that "during the search, a trooper and the child's mother heard his voice in the distance. They ran nearly a half-mile into the woods and found a visibly distressed boy with his dog by his side. He was crying and asking for his missing shoe, but was not physically injured. 
'We are thankful to report that due to the quick response of the troopers and his mother, the terrified child was safely located and in good health,' troopers said."
[Read More: You've Seen His Picture On National TV, Now Read His Story]