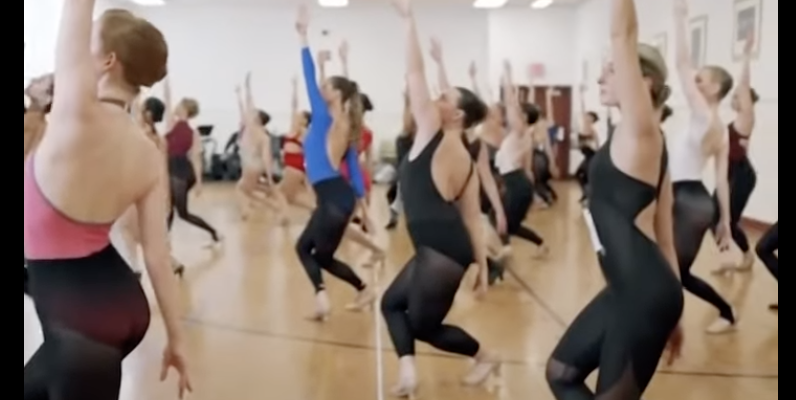 The Rockettes might be one of the world's most renowned dance groups and to join the squad takes a combination of mettle, beauty, and athleticism. So, it's not often that you'll see a 92-year-old show up ready to do the famous leg kicks the group has become known for. 
But that's what happened when Mary Silvestri of Connecticut arrived at Radio City Music Hall in New York City. 
People reported that during her visit to Radio City Music Hall, Silvestri revealed that she tried to audition for the dance company decades prior, but was unable to find a way to N.Y.C.

"I was supposed to be here doing what you're doing today and I couldn't make it," she said, as seen in footage shared by the world-famous dance company on social media.

"I couldn't get to New York alone and no one could take me," she explained. "So here I am today, to see you ladies and hope you all make it."

Rockette Amarisa LeBar tells PEOPLE that Silvestri's family shared her story with the dance company prior to the audition, adding, "We knew we had to be involved."

"We always love making someone's dream come true," LeBar said.
Mary finally got her chance to show off her stuff. Upworthy noted, "The dancers also taught Silvestri to pose for pictures doing the Rockettes' "iconic" bevel. "To see the joy on her face throughout this experience was something that really touched my heart," LeBar said. "I was so happy to be a part of it. We were honored to create this magical moment with her."
Videos from an event that happened last week show Silvestri attempting kicks as she wore a bib that had the number "183" printed on it. After the auditions, Silvestri also offered some advice to the Rockettes. "Just keep moving, keep going, and keep going to dancing school," she said. "Do your routine and enjoy it. You have to enjoy what you're doing."
LeBar also shared that meeting Silvestri served as a reminder of how "lucky and grateful" she is to be a Rockette. Seeing the senior's dream come to fruition, LeBar said, 'is something that meant as much to us as it did to her. I loved making Mary's dream come true. It's always an honor to see the impact we have on people all over the world.'"
Keep on dancing, Mary!
[Read More: Little Leaguer Caught In Dust Devil Saved By Umpire]