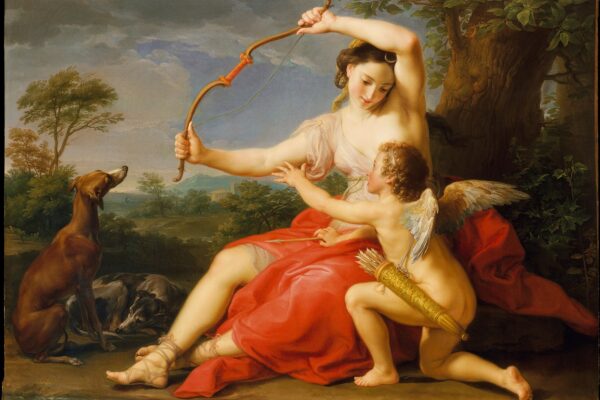 It's a story fit for a Hollywood script. Len Allbrighton, now 79, and Jeanette Steer, now 78, first met each other in 1963 while they trained to be nurses at St. Mary's Hospital in the Isle of Wight in the English Channel. 
After spending some time together, they knew they never wanted to leave each other's sides. 
The New York Post writes, "They told South West News Service that their romance was "love at first sight," and after just a few months of meeting each other, Len asked Jeanette to marry him.
However, Jeanette's parents put a stop to the wedding as she was only 18 years old and the legal age of consent at the time was 21."
News 24 had more details about the situation. "Len moved to Australia, where he had planned to buy land and build a house for them before they got married, and Jeanette was going to follow when everything was ready. Unfortunately, since her parents refused, she had to call off the entire wedding and send Len a letter explaining everything. Life went on, and the pair married other people. Len got divorced 52 years later and began his journey to look for his long-lost love. "I went on the off chance. It was not an easy place to find but I did," Len said, explaining his journey back to the Isle of Wight.

'I just hoped she was okay. I didn't expect anything else. I'm very surprised by the outcome of my trip down there and very happy, too.' Len searched for Jeanette's address in a directory and found it. He eventually found her home and saw her standing outside her garden. However, because they hadn't seen each other in so long, Jeanette didn't recognise him at first, until he told her who he was. Unfortunately, Jeanette was still married to her husband, who passed on from cancer two years later. At the time Len first came around, Jeanette told her then-husband that Len was a stranger looking for directions.

The year before Jeanette's husband died, Len sent her a Christmas card with his contact details, so she contacted him after her husband's passing. Len, once again, invited Jeanette to move with him – to Stevenage, England, this time around – and asked for her hand in marriage for the second time last year. The pair have now tied the knot. 'I'm glad he looked me up. I thought of him a lot at the time," Jeanette added. Len also shared how their ceremony went by saying, "We read poems to each other and exchanged rings. I got emotional when reading mine. I was overwhelmed with my love for her. We fell in love again.'
The two sweethearts had a wedding last month and exchanged new matching rings while their children, grandchildren and great-grandchildren stood as witnesses, the Metro UK said.
"Jeanette said: 'Married life is fantastic – it couldn't be better.
'It's nice to have someone who treats me with respect. I like doing everything and anything with Len.'
Her new husband said: 'We fell in love again.
'We read poems to each other and exchanged rings – I got emotional when reading mine.
'I was overwhelmed with my love for her.'"
[Read More: Teen Solve 'Impossible' Ancient Mystery]