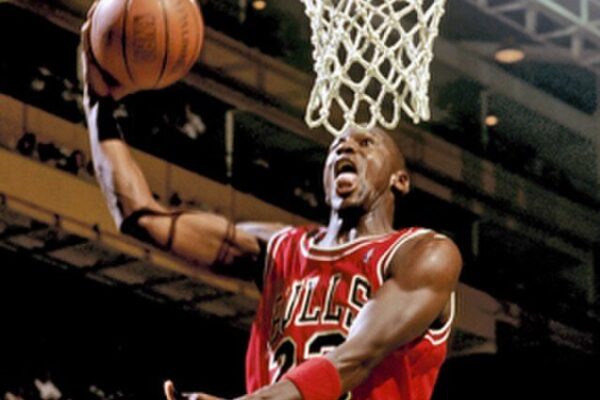 Michael Jordan has done it all. He won NBA championships. He won a gold medal on The Dream Team. Became an icon who sold everything from shoes to underwear. He's the true "GOAT" or the greatest of all time. 
Now the basketball star is making a difference once again. NPR reported, "NBA legend Michael Jordan is celebrating his 60th birthday on Friday by making a $10 million donation to Make-A-Wish America.
It's the largest individual contribution the organization has received in its 43-year history.
The donation is Jordan's latest sign of support — the first wish he granted was in 1989, and he's fulfilled hundreds more wishes to children with critical illnesses since.
The organization said he's one of its most popular celebrity wish requests. Jordan was named Chief Wish Ambassador in 2008 'for the life-changing impact he has had on wish kids and their families.'"
The charity wrote, "Jordan's support for Make-A-Wish dates back to the first wish he granted in 1989. In the years since, he has granted hundreds of wishes to children all over the world, becoming one of the all-time most requested celebrity wish granters. He remains one of the organizations most popular wish requests. In 2008, he was named Make-A-Wish Chief Wish Ambassador for the life-changing impact he has had on wish kids and their families.

"For the past 34 years, it's been an honor to partner with Make-A-Wish and help bring a smile and happiness to so many kids," said Michael Jordan. "Witnessing their strength and resilience during such a tough time in their lives has truly been an inspiration. I can't think of a better birthday gift than seeing others join me in supporting Make-A-Wish so that every child can experience the magic of having their wish come true."

"Everyone knows about Michael's legacy on the basketball court, but it's what he has consistently done off the court when no one's watching that makes him a true legend for wish families and the wider Make-A-Wish community," said Leslie Motter, president and CEO of Make-A-Wish America. "Michael using his birthday as a chance to make history for Make-A-Wish speaks to the quality of his character and his loyal dedication to making life better for children with critical illnesses. We hope that the public will be inspired to follow in his footsteps by helping make wishes come true."

Jordan's donation will create an endowment to provide the funds needs to make future wishes possible for kids with critical illnesses. His support comes on the heels of a recent 2022 Wish Impact Study that indicates that wishes can play an important part in the healing process. Wish alumni and medical professionals who participated in the study agree that wishes can increase joy, confidence, self-esteem and hope for the future, resulting in improved quality of life and better health outcomes."
Make-A-Wish traces its inspiration to Christopher James Greicius, an energetic seven-year-old boy fighting leukemia who wished to be a police officer when he grew up. In 1980, the Phoenix community came together to make his wish come true. and the organization has been fulfilling wishes ever since.  
Today, Make-A-Wish has granted hundreds of thousands of life-changing wishes to children battling critical illnesses. Wishes that give families hope through dark times, strength to persevere and experiences that forever change their lives.