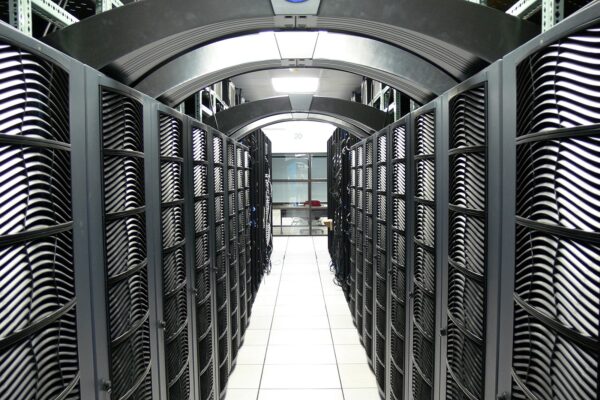 A public swimming pool in Devon, England, is killing two birds with one stone, defraying the costs of heating the pool while serving as a cooling station for some of the most high-tech computer equipment. 
"UK company Deep Green has had a clever idea in which it proposes using data centres to heat water," reported Hypertext.
"The company offers up hot water heated by its gear for free. The catch is that you need to host Deep Green's gear. It covers the cost of electricity for its so-called digital boilers up front and property owners end up paying nothing. This solution can reportedly reduce energy bills by 70 percent."
One outlet explained how it works. "Dubbed the 'digital boiler', the technology has been successfully installed at Exmouth Leisure Centre in Devon and is set to be rolled out at sites in Bristol and Manchester in the coming weeks.

The Exmouth project has seen Deep Green install 12 servers at the site that can undertake a range of cloud services. The servers are deployed with the company's 'immersion cooling' technology, which sees the computing kit submerged in biodegradable mineral oil that captures around 96 percent of the heat generated by the servers. The warmed oil is then fed into a heat exchanger, which heats the water in the pool, curbing the use of the centre's gas boiler.

The surplus heat donated to the leisure centre by Deep Green's unit is expected to reduce the pool's gas requirements by 62 per cent, saving the leisure centre over £20,000 a year and slashing carbon emissions by 25.8 tonnes."
Sean Day, who runs the leisure center, told the BBC that he expected energy bills for the pool to rise by £100,000 over the course of the year.
"The partnership has really helped us reduce the costs of what has been astronomical over the last 12 months – our energy prices and gas prices have gone through the roof," he said. "Looking at different ways of how we can save money as an organisation has been awesome."
The "digital boiler" could be a lifesaver for pools in the UK. 
Last summer, BBC News revealed 65 swimming pools had closed since 2019, with rising energy costs cited as a significant reason.
While they may be heating pools in the UK, data centers are a big source of energy and home heat in Scandinavia. 
Last year, the power company Forum and Microsoft "announced a unique collaboration project, whereby Fortum will capture the excess heat generated by a new data centre region to be built by Microsoft in the Helsinki metropolitan area in Finland. The data centres will use 100% emission-free electricity, and Fortum will transfer the clean heat from the server cooling process to homes, services and business premises that are connected to its district heating system. The waste heat recycling concept from the data centre region will be the largest of its kind in the world."
[Read More: Halfway Across The World, Refugee and Dog Are Reunited]