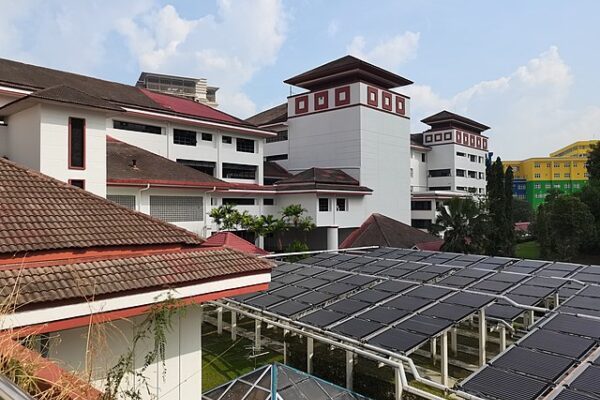 Solar power has long been thought of as an underutilized energy source, but the cost of adding them to your home has always been prohibitive. 
That may be changing. 
Several major manufacturers of solar panel claim that they are preparing to boost production because the material cost to make them has plummeted. 
Bloomberg writes, "Several big solar-panel makers are ramping up production in a boon to clean energy. A key reason: the collapse of material costs that had been elevated for more than a year.
Three leading Chinese module manufacturers are bumping up January output forecasts, according to Shanghai Metals Market, which didn't identify its sources. Promising near-term demand is another factor driving the output boost."
Another outlet noted, "The world is racing to fight climate change, but accessing solar panels has been a challenge in some markets including the US. A surge of cheap panels would help countries reduce their dependence on fossil fuels and potentially lower power prices.

Solar demand has been growing for several years, but manufacturers were hamstrung in 2021 and 2022 by a rare stretch of increasing material costs for polysilicon — a key material for most panels.

But those problems are rapidly fading. Several new polysilicon factories came online at the end of last year, and costs for the material have dropped by more than a third since mid-November, according to BloombergNEF. And the prices of wafers — the ultra-thin polysilicon squares that are pieced together to make panels — have fallen even more sharply.

Wafer costs fell as much as 21% this week, with some manufacturers cutting activity to as low as 55% as their profitability is at risk, the China Silicon Industry Association said in a statement on Thursday. Polysilicon prices plunged to as low as C¥145 (R362) a kilogram this week, from last year's high of C¥306, the association said in a separate statement on Wednesday."
The electric car company, Tesla Motors, has long produced solar panels, as well, believing it is the way of the future. 
Solar panels, it writes, "can save you money by using space on your roof to produce sustainable energy right from your home. Tesla solar panels have a low-profile design and no visible mounting hardware. You can expect the following benefits from going solar: 
Savings
Homes with solar panels rely less on the grid by capturing energy directly from the sun. Homeowners can offset their energy usage with solar panels and reduce their energy bills. By installing a solar panel system, you can take control of your energy usage and lower your costs. Learn more about how Tesla can save you money.
Reduce Your Carbon Footprint
Electricity from the grid is generated by a mix of coal, natural gas, nuclear and some renewable energy depending on where you live. Solar gives you a choice in where your energy comes from. By switching to solar, you will be reducing your carbon emissions and environmental impact of energy use.
Protect Yourself from Rising Electricity Rates
Electricity rates continue to increase over time – since 1970 the price of electricity has increased over 3% per year on average. In contrast, energy from your solar system has a fixed price. With solar, you won't have to worry about how the price of your electricity will change in the future.
Increase Your Home Value
Purchasing and installing solar is an investment that increases the value of your home. Studies have shown that homes with solar are more appealing to homebuyers and sell both faster and at a premium price compared to homes without solar.
Secure Your Home from Outages
While solar alone does not function during a power outage, pairing your solar panels with a Powerwall allows you to recharge with sunlight and keep your appliances running even when the grid goes down. Tesla Powerwall is designed to integrate with solar panels and can store energy generated during the day, for use at night or during unexpected outages and grid shut-offs."
Maybe if prices continue to go down, and technology continues to get better, we'll all be able to afford solar panels and hefty electricity bills will become a thing of the past.