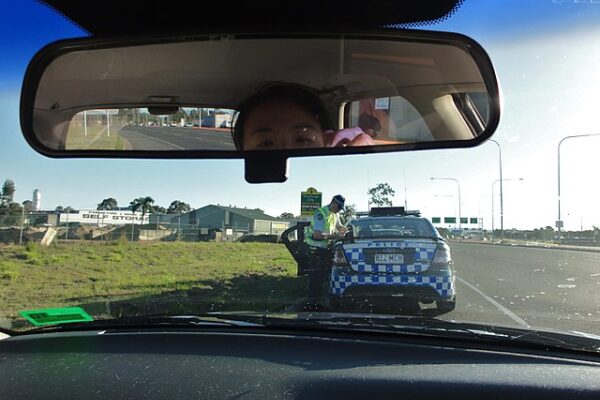 In Finland, Anders Wiklöfone, one of Finland's richest people, was in a hurry and driving fast while traveling on Finland's Åland Islands when all of a sudden he saw the familiar flashing lights of the police in his rearview mirror. The multimillionaire knew he was speeding and his heart likely sank. He was about to get the speeding ticket of a lifetime. 
The AP writes, "I really regret the matter," the main newspaper for the Aaland Islands, an autonomous region of Finland in the Baltic Sea, quoted Anders Wiklöf as saying in an article published Monday.

Wiklöf was driving 82 kilometers per hour (51 miles per hour) in a 50 kilometer per hour (31 miles per hour) zone when police stopped and ticketed him Saturday. Along with getting the fine, he had his driver's license suspended for 10 days, the Nya Aaland newspaper said.

It wasn't the first time Wiklöf was caught driving too fast. In 2018, he was fined 63,680 euros ($ 68,176), and he had to cough up 95,000 euros ($102,000) five years earlier.

A native of Aaland, Wiklöf is chairman of a holding company that includes businesses in the logistics, helicopter services, real estate, trade and tourism sectors.
The Daily Mail explained how the system for speeding tickets works in Finald. "As is common in the Nordic region," writes the British newspaper, "fines for traffic infringements in Finland are based on the severity of the offence and the offender's income, which police can check instantly by connecting via their smartphones to a central taxpayer database.
Under the Finnish system, a 'day fine' is calculated based on the offender's daily disposable income, generally considered to be half their daily net income. The more a driver is over the limit, the greater the number of day fines they receive.
The fact that Wiklöf had been fined twice previously for speeding was an aggravating factor. He also had his driving licence suspended for 10 days."
He said he hoped the fine – equivalent to half his disposable income over 14 days – would be spent usefully. "I have heard the government wants to save €1.5bn on healthcare in Finland, so I hope that my money can fill a gap there," he said.
This is not the first time that a wealthy Finn has paid a six-figure fine. Back in 2002, Anssi Vanjoki, a Nokia executive, was ordered to pay a fine of 116,000 euros ($103,600) after being caught breaking the speed limit on his Harley Davidson motorbike in the nation's capital of Helsinki.
[Read More: Woman Saves Crash Victims, Goes Right Into Labor]