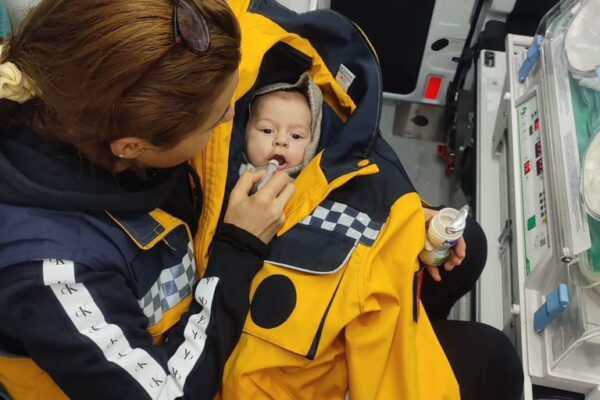 Earlier in the week, a terrible earthquake struck near the border of Turkey and Syria. The Associate Press wrote, "Search teams and emergency aid from around the world poured into Turkey and Syria on Tuesday as rescuers working in freezing temperatures dug — sometimes with their bare hands — through the remains of buildings flattened by a magnitude 7.8 earthquake. The death toll soared above 5,000 and was still expected to rise.
Monday's quake cut a swath of destruction that stretched hundreds of kilometers (miles) across southeastern Turkey and neighboring Syria, toppling thousands of buildings and heaping more misery on a region shaped by Syria's 12-year civil war and refugee crisis.
Aftershocks then rattled tangled piles of metal and concrete, making the search efforts perilous, while freezing temperatures made them ever more urgent.
The scale of the suffering — and the accompanying rescue effort — were staggering." With the damage spread over such a large area, the relief operation has been struggling to get to people in time. The scenes have been compared to the apocalypse.  
I made a quick chart so I could understand the context of the earthquake near the Turkey-Syria border.

The quake is the second largest in recorded history. The largest was another 7.8 quake in 1939.

Y-axis is earthquake magnitude. Bubble size is the death toll. pic.twitter.com/wEBWZDtb3B

— Hannah Ritchie (@_HannahRitchie) February 7, 2023
Local media reports that as aid workers searched to pull people out of the rubble, they heard a faint crying of a baby–a miracle baby. "Despite the most unfavorable conditions, medics north of the city of Aleppo were able to deliver the baby and take it out from under the rubble to safety, but could not save his mother."
The heart-wrenching moment was captured by video.
"The baby's miraculous recovery was one of the thousands of rescues across Turkey and Syria, as overwhelmed emergency workers worked through close-to-freezing temperatures, unrelenting rainfall, and power outages, wrote The Independent."
Many people have been wondering how they can help. The New York Times has created a list of organizations: 
Many national and international organizations are helping.
The United Nations International Children's Emergency Fund, better known as UNICEF, said it is in Syria and prioritizing water, sanitation, hygiene and nutrition, and also focusing on helping unaccompanied children locate their families. UNICEF is accepting donations.
Global Giving, which helps local nonprofit agencies, is collecting donations to help fund emergency medical workers' ability to provide food, shelter and medicine, among other necessities. As needs in Turkey and Syria change, the organization will focus on long-term assistance, it said.
The International Federation of Red Cross and Red Crescent Societies is requesting donations for its Disaster Response Emergency Fund so it can send "immediate cash assistance."
OXFAM, an international organization that fights poverty, said it is working with women's cooperatives in Turkey to determine an appropriate immediate and long-term response plan. It is accepting donations.
CARE, an organization that works with impoverished communities, is accepting donations that will go toward food, shelter and hygiene kits, among other items.
Many more organizations working to save lives can be found at the link.