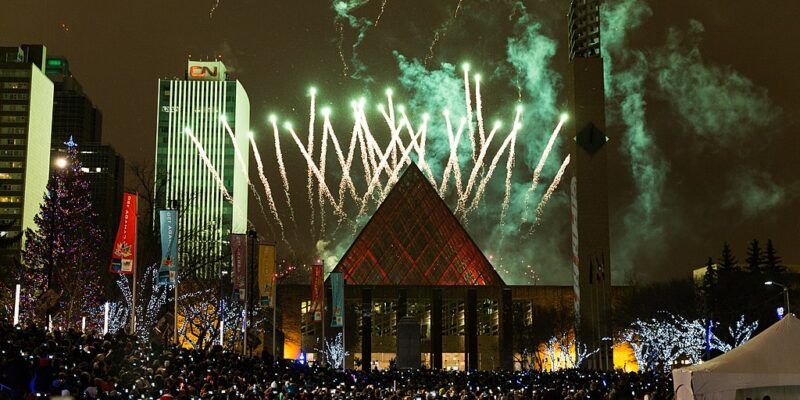 Time Magazine has long been known for the way it marks events happening around the world. From it's "Person of the Year" to its famous cover, the writing has been a go to for how many of us remember history. 
Even Wikipedia has noted its enduring relevance, stating: "Time was first published in 1923. As Time became established as one of the United States' leading news magazines, an appearance on the cover of Time became an indicator of notability, fame or notoriety." 
To make the end of 2022, Time has listed "10 Ways the World Got Better In 2022." The magazine said, "Over the past year, the headlines have been dominated by alarming events: the Russian invasion of Ukraine, high inflation, supply chain shortages, and the threat of food insecurity for many nations. But 2022 was also a year of milestones toward a better future, scientific breakthroughs, and stories of hope. Here's a look at 10 stories of human progress from the last 12 months."
Here's a handful:
We found out that civilization reached peak agricultural land

For nearly all of human history, producing more food required more land. But starting in the early 1900s, and continuing through the next 100 years, four powerful forces—synthetic nitrogen fertilizer, synthetic pesticides, hydrocarbon-powered mechanization, and improved genetic selection—allowed humanity to produce more food from less land. Between 1900 and 2000, agricultural land—that is, the sum of cropland and pastoral land used for grazing livestock— increased dramatically and consistently year after year…But the latest data released in 2022 suggest that while land use for crops is still increasing, total agricultural land use appears to have peaked in the year 2000, and is now in decline. 

We deployed a malaria vaccine for the first time

Between the years 2000 and 2020, global malaria deaths declined by roughly 30%; however, in 2021, there were still an estimated 247 million cases and 619,000 related deaths. The hard-won progress thus far has been driven in large part by the expanding use of insecticide-treated bed nets and antimalarial drugs. The most powerful tool in the war against malaria, a safe and effective malaria vaccine, has remained out of reach.

CRISPR for cancer had a major breakthrough

This year has been replete with news of advancement in medical and agricultural applications for the genetic engineering tool CRISPR. Among the most powerful stories about CRISPR was its breakthrough effect in the treatment of a 13-year-old girl suffering from aggressive leukemia that was unresponsive to conventional treatment. The teenager had her immune cells genetically altered via CRISPR to seek out and destroy cancer; she now has no detectable cancer within her body.

Wild mammals rebounded in Europe

Across Europe, many wild animals are making a comeback, returning to the region's oceans, forests, and rivers. A reduction in habitat loss and conservation, along with reintroduction programs, offer hope for a future where many native species to the region can once again flourish.
You can read the complete list from the magazine at Time.com.
We hope you have a blessed new year and look forward to seeing you in 2023.