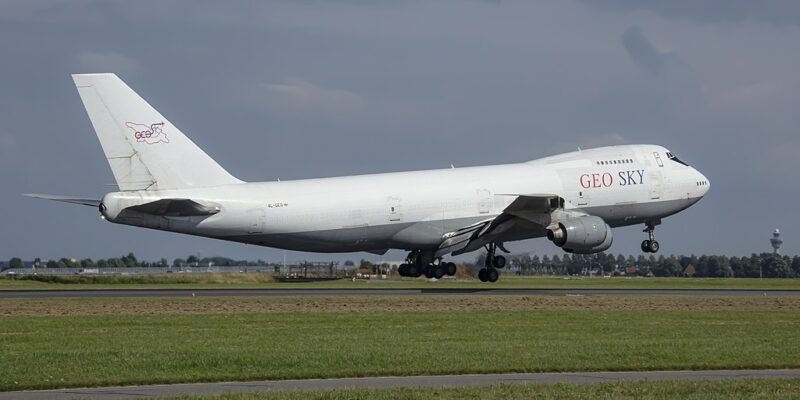 A supply chain analyst at Boeing had her life changed forever after being inspired to take a chance and honor Boeing's greatest plane, the 747. Becky Bell has worked at the plane manufacturer for 36 years, but she won't be working a 37th. She recently won a Powerball jackpot worth $754.6 million Powerball. Becky said that she bought the winning ticket a few days after Boeing delivered its final 747 jumbo jet.
Simply Flying writes that "the Queen of the Skies, Boeing's iconic 747 aircraft, bid farewell to the skies on January 23, 2023, as the final unit was delivered to Atlas Air. The historic moment marked the end of a 55-year production run, during which 1,574 units were built in Everett, Washington State.

Bell had already purchased one Powerball ticket, but the then-estimated jackpot of $747 million seemed like a good omen to the seasoned employee of the Boeing Machine Fabrication Manufacturing Business Unit (MBU) in Auburn. Bell told The Washington Lottery:

'That's when it hit me…I had to buy one more ticket.'

That second ticket, inspired by the aviation legend, ended up being the sole winning ticket for the February 6 drawing. Bell added: 'You can imagine my shock when I realized what had just happened. I just broke down and cried.'
A local Fox affiliate said that Becky saw on the morning news that the winning ticket had been sold in her hometown and thought, "That could be me." But she didn't immediately have time to check her numbers before a 6:20 a.m. meeting.
When her meeting concluded, she woke up her son and daughter before calling a second daughter to make sure that her eyes weren't deceiving her.
"I've never won more than $20 in my life," said Bell. "So you can imagine my shock when I realized what had just happened. I just broke down and cried."
Becky chose to take the lump-sum cash option, so she won't be taking home $747 million. Instead, she took home just over $300 million after taxes were taken out. It's the ninth-largest payout by a lottery in American history.
Becky's big win is going to help others, as well. Fox 13 reported that "the Fred Meyer store that sold the $754 million winning jackpot ticket announced that it would be giving their $50,000 bonus to the Auburn Food Bank. The donation will provide about 66,000 meals to the community, according to a press release.
Kroger, who owns Fred Meyer, also gave $10,000 to the store to throw their own celebration with their employees."
Congrats, Becky! What a way to send off the final 747 jumbo jet. 
[Read More: Mystery Author Found And You've Probably Read Her]