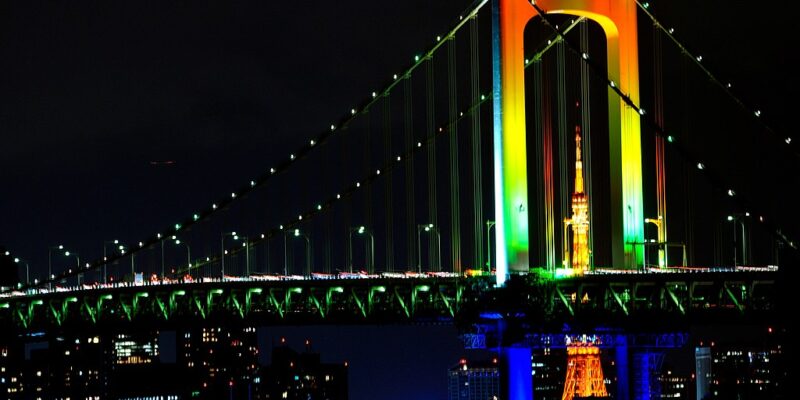 If you've ever lost a pet, you may have heard of a poem that has comforted millions. The Good News Network writes, "Around the US and UK, dozens of animal hospitals have a catch-all when it comes to grieving pet parents who have lost a furry friend: they give them the poem Rainbow Bridge.
Yet this poem that has touched millions of peoples' hearts has remained largely authorless for years until the sleuth work of an art historian and cat owner Paul Koudounaris, who managed to turn up the original poet decades after Rainbow Bridge became famous."  
After using the internet to start digging into the poem's history, Paul found 82-year-old Edna Clyne-Rekhy living in Scotland. When he contacted her, she first asked, "How on Earth did you find me!?"
Edna was 19 in 1959 when her labrador named Major died. Seeing her daughter's grief, Edna's mom encouraged her to write down her feelings.
National Geographic writes that "for all the millions of lives "Rainbow Bridge" has touched, though, the author of the poem has remained unknown—until now. She is Edna Clyne-Rekhy, an 82-year-old Scottish artist and animal lover. Until recently, she had no idea that the poem she wrote over 60 years ago—to honour her dog, Major—had brought comfort to so many others.

"I'm absolutely stunned," she says. "I'm still in a state of shock."

Clyne-Rekhy's authorship likely would have been lost to history were it not for the tenacious sleuthing of Paul Koudounaris, an art historian, author, and cat owner in Tucson, Arizona. Koudounaris has spent the past decade working on a book about pet cemeteries and frequently encountered references to the "Rainbow Bridge" in his research.

"Early on I started to wonder, who wrote this?" he says. It bothered him that "a text with monumental importance to the world of animal mourning" remained uncredited.
Paul shared the history of the poem on his website, writing, "When nineteen year old Edna finished the original draft, and went through and crossed out a few words to swap them for others, she showed it to her mother. "My darling girl, you are very special," was the response, although her mother also pointed out that it was a bit messy, and asked if she didn't want to write it out again. Edna didn't write it out again, the copy with the crossed out words was fine, it was true to the moment. She showed it to some other people who were close to her and then put the paper away, not showing it to anyone else for a long time.
Later she married Jack Rekhy, adding his last name to hers, and she showed it to him. Jack thought it was wonderful and suggested she publish it. But Edna didn't want to, telling him it was something private between herself and Major. But it wasn't so private that she couldn't share it with friends. She decided to make a few copies. She didn't have access to any sort of photocopy machine, so she typed them out individually and gave them to people she was close to. She never imagined that what she had written would go beyond that circle, but the people who were touched by her words shared them with others. Of course, Edna's name wasn't on it, and as more and more people shared the Rainbow Bridge it became cut off from its source.
By the early 1990s it had crossed the Atlantic and was being shared by animal lovers' groups in the United States. This was still a very small and obscure audience. But in early 1994 a reader who had seen the words printed in a Humane Society newsletter wrote to Dear Abby. The work of mother and daughter team of Pauline and Jeanne Phillips, Dear Abby was the largest circulation syndicated newspaper column in the United States, offering advice and words of wisdom to an audience of 100,000,000 readers. On February 20, Dear Abby printed the letter, which advised, "if you print this you had better warn your readers to get out their hankies before they read it," and was signed by "An old softy in Grand Rapids, Michigan." And underneath was the entire text of the Rainbow Bridge.
It provoked an overwhelming response, mailbags full of letters from pet owners who had been touched, as if these words were exactly the ones they had been waiting all their lives to hear. The world now had the Rainbow Bridge—and the Rainbow Bridge had no author. Dear Abby recognized the oversight in publishing the text anonymously, and had in the same column asked her readers to please write in with a name so it could be properly credited and its creator recognized. None did, and it is unlikely any of them could have guessed that the author of the Rainbow Bridge was by that time already 35 years old and had been written by a Scottish teenager."
Now we know it was Edna who wrote "The Rainbow Bridge" and helped so many people who've ever lost a pet grieve for their furry friends. 
[Read More: Three Young Engineers Set World Aviation Record]