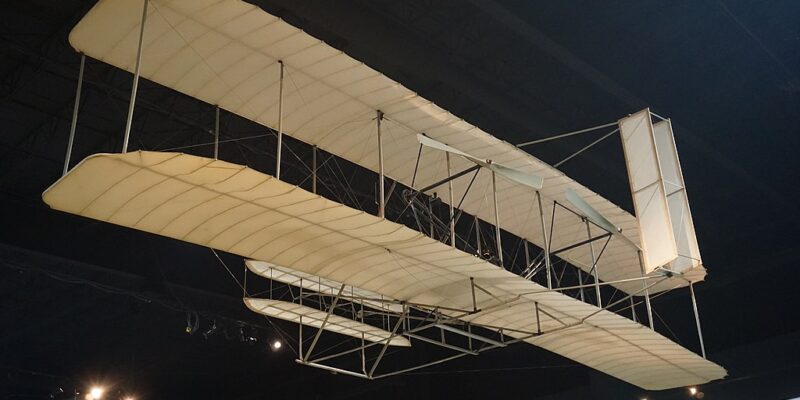 Everyone who's driven around the country knows what happened in Kitty Hawk, North Carolina. That's where the Wright Brothers became the first to ever use a controlled, powered airplane on December 17, 1903, and why every license plate from the Tarheel State is adorned with the phrase "first in flight."  
But now, Crown Point, Indiana, is making a play to go down in the annals of aviation history. That's where Dillon Ruble, Nathaniel Erickson, and Garrett Jansen set the Guinness World Record for the farthest-ever flight by a paper airplane. 
The trio set a new mark "when they created and threw a paper airplane that flew a distance of 289 feet and 9 inches. Dillon Ruble and Garrett Jensen, who work for Boeing, teamed up with fellow aerospace engineer Nathan Erickson and spent four months experimenting with paper plane designs before taking on the Guinness World Record for farthest flight by a paper aircraft.
The final design was put to the test in Crown Point, Ind., where Ruble managed to break the world record on his third try.
The flight of 289 feet and 9 inches broke the record of 252 feet and 7 inches, which was set by Chee Yie Jian, Shin Moo Joon and Kim Kyu Tae in April 2022."
You can watch the previous record holders and how they made their plane below.
The group of math wizards have been friends for some time, but two of them work for Boeing where they're hoping to set records closer to that of the Wright Brothers than a middle schooler with the teacher's back turned. 
"Ruble and Jensen are from St. Louis and studied Aerospace and Mechanical Engineering at Missouri S&T in Rolla," according to BNN. "Today, they are engineers for Boeing. Their design was inspired by hypersonic aerospace vehicles and they practiced for four months before making their attempt."
"We tried to mimic the design of various hypersonic vehicles, which travel at speeds over Mach 5 (five times the speed of sound). So, we decided to call our plane Mach 5," Ruble told the outlet.
"It really put things on the map and it's a really proud moment for family and friends," Ruble continued. "It's a unique story to tell at this point, especially working for Boeing. It's a good tie in to aerospace and thinking along the lines of designing and creating prototypes."
Next time you're on a cross country flight, just think, you could be sitting in a plane that was first imagined by a Guinness Record holder. 
[Read More: The Strangest Creature In Transylvania Found…And It's Not Dracula]