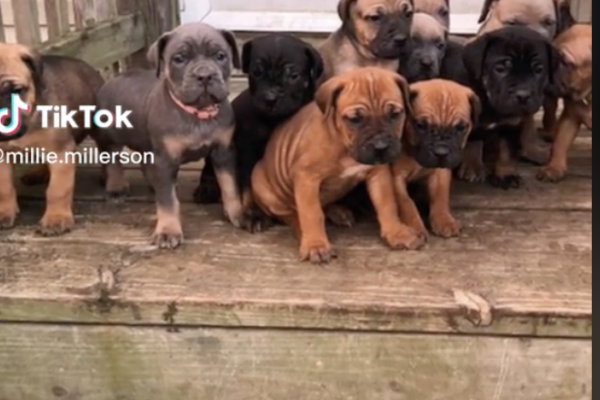 Is there anything a dog wants more than its own backyard to play in? For those pups who live in apartments, that's not always an option. 
PetHelpful! recently found a Cane Corso named Millie who couldn't believe how fortunate she was to get her own backyard. The outlet wrote, "Even after living in the new home and having the backyard for a few days, Millie still can't believe it. The dog's stunned reaction is just too beautiful for words. 
Millie became a star on Tik Tok, with over 8500 people liking her video. 
"Aww!! She seriously can't believe the backyard is all for her. We just know she deserved it more than anything. You can tell she wanted to get out there, but she was soaking up the view. Ugh, so precious!
@breeayala13 wrote what Millie was thinking, "It's just beautiful and it's all mine." That's right Millie girl, it's all yours and you can play in it any time you'd like! @michaelm2141988 added, "She looks at you like, 'Are you seeing this too?'" More like she was upset the view was getting blocked. LOL!
"Guarding it full alert. It's her patch now," commented @wraywrea. And she wasn't going to let it out of her sight! Don't worry, Millie, no one is ever going to take that from you!" 
PetHelpful! was "created by animal lovers, enthusiasts, and pet professionals sharing expertise and knowledge on pets. We have information on everything pet related—from what to do with an ailing dog to how to set up a 10-gallon fish tank properly." It's founders say that if "you're looking for answers, or are just curious and starting your research, we've got you covered!"
[READ MORE: Little Girl in LA On The Hunt For Unicorns]