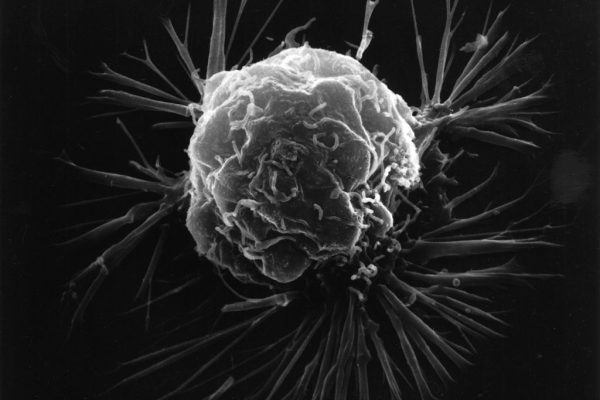 When Professors Ugur Sahin and Ozlem Tureci started the German company BioNTech almost 15 years ago, they wanted to use new technology mRNA) to cure cancer, but when the pandemic struck, they found themselves working with Pfizer to create a COVID-19 vaccine. 
Now that things have cooled down with the pandemic, the two are back to their original plans, and they recently shared some exciting news. By 2030 they think there will be a "vaccine" for cancer that prompts your immune system to attack the dreadful disease.
BioNTech's mRNA cancer trials started long before the pandemic and have shown some early encouraging signals.
During an interview with BBC, Professor Tureci stated: "mRNA acts as a blueprint and allows you to tell the body to produce the drug or the vaccine… and when you use mRNA as a vaccine, the mRNA is a blueprint for the 'wanted poster' of the enemy – in this case cancer antigens which distinguish cancer cells from normal cells."
COVID allowed scientists to prove the power of using mRNA to fight illness, but the triumph of COVID vaccines during the pandemic encouraged researchers working with the technology in cancer.
"Every step, every patient we treat in our cancer trials helps us to find out more about what we are against and how to address that," Tureci said.
She continued: "As scientists, we are always hesitant to say we will have a cure for cancer. We have a number of breakthroughs and we will continue to work on them."
The New York Times reported, "The first [trial] involves people with a frightening chance of developing pancreatic cancer, one of the most difficult cancers to treat once it is underway. Other vaccine studies involve people at high risk of colon and breast cancer.
Of course, such research is in its early days, and the vaccine efforts might fail. But animal data are encouraging, as are some preliminary studies in human patients, and researchers are brimming with newfound optimism.
'There is no reason why cancer vaccines would not work if given at the earliest stage,' said Sachet A. Shukla, who directs a cancer vaccine program at MD Anderson Cancer Center. 'Cancer vaccines,' he added, 'are an idea whose time has come.'" 
The American Cancer Society writes that "cancer continues to be the second most common cause of death in the US, after heart disease. A total of 1.9 million new cancer cases and 609,360 deaths from cancer are expected to occur in the US in 2022, which is about 1,670 deaths a day."
If Sahin and Tureci have their say, that will be a thing of the past sooner than we hoped. 
[Turns Out You Are More Creative In The Shower]