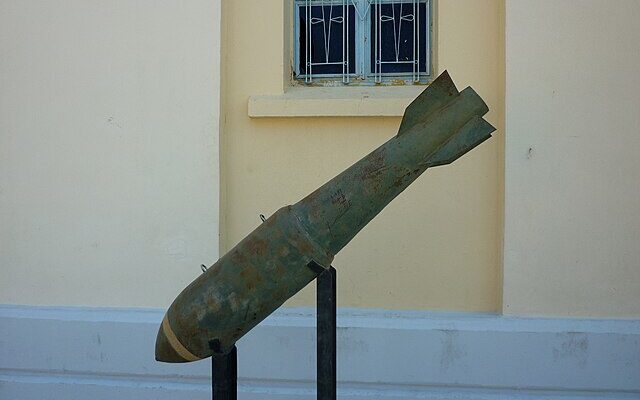 When you're digging in a place that has the rich history of Greece, you need to be careful. Greek army specialists recently were called in to destroy an unexploded World War II bomb discovered during work on a massive urban development project at a coastal area south of Athens.
Authorities said the 500-pound bomb was destroyed without a detonation after traffic in the area was halted for more than two hours and several nearby apartment blocks had been evacuated as a precaution, writes the AP.

The urban development project will include a park, shopping malls, hotels, a casino and multiple leisure facilities near the seaside Glyfada area, south of the capital. Work got underway last year and is due to be completed in 2026.

"Everything went well, and we thank all the agencies involved: the specialized army unit, the fire department and the traffic police," Glyfada Mayor Giorgos Papanikolaou told reporters near the site.

"As the excavations progress, more unexploded ordnance may be discovered."
ABC News wrote that "the development project will use land that was previously the site of Athens' international airport before it was closed in 2001 and moved to a new location. The site also hosted several sporting venues during the Athens Olympics in 2004 and briefly housed a camp for asylum seekers during the refugee crisis of 2015-16."
For many years, the airfield was utilized to assist a US military base that shut down in the early 1990s. In the course of World War II and the Nazi-led occupation of Greece, the allies bombed the airfield.
[Read More: Webb Telescope Has Competition And It's Amazing]