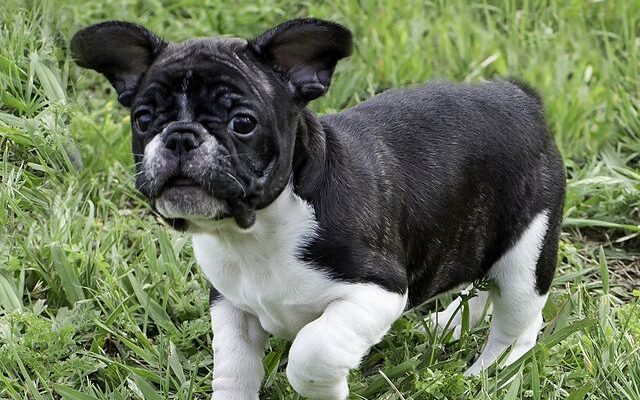 This story isn't for queasy. A man in Wales has had his life saved by his bulldog puppy named Harley. Dave Lindsay, a retired builder, was startled out of a pleasant nap by the screams of his wife. When the 64-year-old looked down, he saw the bulldog was nibbling on his toe, and his foot was covered in blood. The dog had chewed to the bone, but it turned out to be a blessing. 
Wales Online writes that "the bone in his toe had been fractured by his seven-month-old bulldog puppy Harley as he slept and his toe nail left hanging off. However the horror incident turned out to be a life-saver as medics later discovered he had lost the feeling in his feet due to two blocked arteries in his legs. David, a father to five daughters and grandfather to 11 children, now has no plans on getting rid of the naughty pup after it inadvertently saved his life.

David, who suffers from diabetes, said: 'I was asleep on the couch when my wife walked in and shouted, 'Dave, the puppy's chewing your toe!' My puppy had near enough chewed my big toe off!

'It chewed down to the bone and cracked it. But because of all this, I discovered that my foot is completely numb, I can't feel anything.'

His wife wrapped up his toe and rushed him to hospital, where he's been for nine days. David has been put on intravenous antibiotics to stop the infection, caused by the dog bite, from spreading to his bone.
After viewing some CT scans, doctors told Dave he couldn't feel the nibbling because he had two blocked arteries in his legs that could very well have killed him. Specialists at the clinic are going to fit him with stents to help blood flow return to his legs. 
David has taken the entire ordeal with a good sense of humor. He told Sky News, "You've got to laugh about it. He's done me a favour by chewing my toe.
"So I'm waiting to find out if they can put stents in. I'll be keeping the dog. I'll try to keep my toe too, but if not I told the doctor to cut it off and I can take it home for him!"
David aims to go home with his wife and Harley by the end of the week.
[Read More: Reward Offered For Interstellar Object That Crashed To Earth]