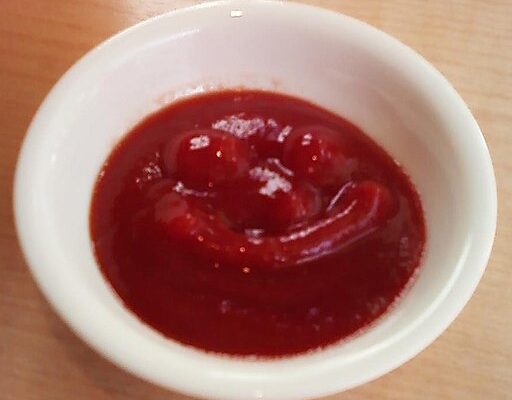 Last December, Elvis Francois of the Caribbean island of Dominica, went out to his boat to make some repairs off the off the island of St. Martin in the Netherlands Antilles when the unthinkable happened. The currents pulled him out to sea without any resources or a way to get him back to land. 
Stranded and alone on his boat, Elvis did what he needed to in order to survive. 
NBC reported, Elvis Francois, 47, a national of Dominica, said in a video released by the navy that he spent 24 days with no sight of land before his rescue in the Caribbean Sea.

"I have no food. It's just a bottle of ketchup that was on the boat. Garlic powder, and Maggi," he said, referring to a seasoning. "So, I mixed it up with some water."

Francois was rescued about 120 nautical miles northwest of the department of La Guajira, which is on the northeastern tip of the country, the navy said in a statement Wednesday.

He had written "help" on the hull of the boat, which was spotted by air, the navy said.
To save his life, Francois had to abandon his boat. Now, however, Heinz wants to help him with his losses. The ketchup company "put out an SOS alert in its search for a sailor who survived weeks lost at sea on little more than ketchup and spices, wrote The New York Post.
"We need your help tracking down an amazing man with an amazing story," the company recently wrote on Instagram. 
"Heinz wants to celebrate his safe return home and help him buy a new boat… but we can't seem to find him," Heinz added. "So we're setting this message adrift into the sea of the internet because if anyone can help us find him, it's you."
As usual, internet users did their thing and found Elvis. 
View this post on Instagram
Heinz wrote: "Thank you, internet.
We received thousands of likes, shares, and messages of kindness in our search to find Elvis Francois. It was an incredible group effort across six continents that led to the hundreds of articles and leads and our eventual contact with Elvis."
Hopefully he'll be enjoying his new boat soon.