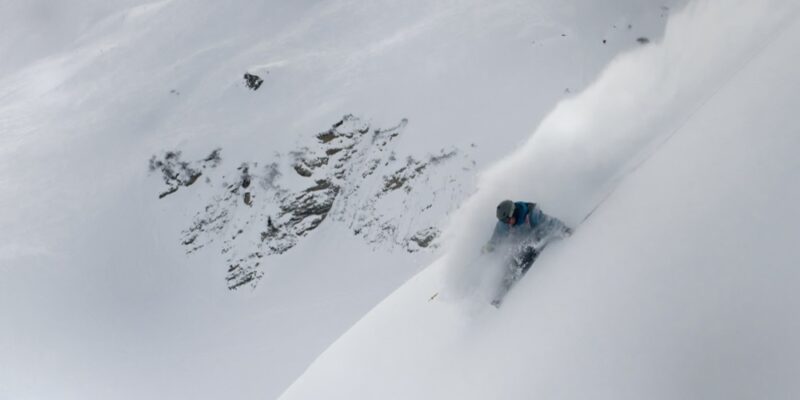 I hope you believe in miracles because one happened in Austria after ten people were feared missing following a terrible avalanche near the mountain villages of Lech and Zurs. CNN reported, "Rescue workers initially feared ten people were missing in the avalanche, based on a video from a ski guest taken right before the avalanche occurred."
The terrifying video of the ten people being swallowed by an avalanche was caught on camera by a fellow skier. (Warning foul language)
Rescue workers who saw the video believed all ten had been lost, but as I said, miracles happen. 
People wrote, "On Monday, the Austrian Press Agency (APA) reported that the group of skiers who were feared missing after a Lech Zürs am Arlberg avalanche had been found. One person was seriously injured, according to the report.

The avalanche impacted an Austrian ski slope on Christmas Day. The 10 people — who were from Germany, Belgium, the Netherlands, Bosnia, Croatia and the USA — were seen toppled by the disaster in a video captured on a cell phone by a bystander.

However, some of the 10 were able to ski to safety and did not immediately report their well-being after they were presumed missing, according to APA. In a conversation, translated to English, Hermann Fercher, the head of tourism in Lech/Zürs, called the failure to report a "mixture of shock and negligence."

As of noon on Monday, the search had concluded with confidence that no other skiers were trapped on the slope, the APA reported. An investigation into the cause of the avalanche is expected in the following week.
Zurs and Lech are home to some of the most celebrated winter sports resorts in the Alps. The region offers over 85 ski lifts, nearly 125 miles of deep snow slopes, and just under 200 miles of ski runs. The area is known for its luxury hotels and continues to be popular for downhill skiing, backcountry skiing, and its Olympic skiing medalists. 
[Read More: Blizzard Survivors Spend A Night In Target Supercenter After Taking Shelter]