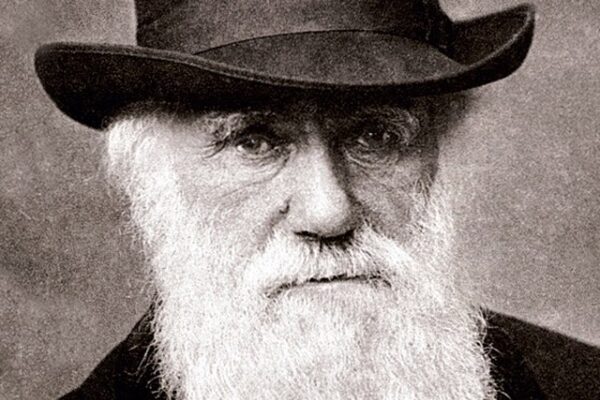 Over two decades ago, following their theft, Cambridge University received two of Charles Darwin's notebooks, one of which includes his iconic sketch of the Tree of Life. Someone anonymously left the famous notebooks in good condition and pinned a note on the bag for the librarian: "Happy Easter." 
The books were returned last April and have been verified. 
The New York Times wrote, "Happy" scarcely begins to describe the reaction of Jessica Gardner, the university librarian who spearheaded an international publicity blitz in 2020 to recover the notebooks. Filled with Darwin's scrawled handwriting and sketches from 1837, including the famous "tree of life" drawing, the notebooks recorded his thought process as he began sketching out ideas that would later develop into world-famous theories still revered and studied today, including the theory of natural selection.

On March 9, outside her office in an area of the library with no cameras, someone placed a bright pink gift bag. Dr. Gardner and her colleagues first recognized the original blue box that had been taken from the archives. Then, inside a brown envelope, they found the notebooks they had long sought inside tightly wrapped cling wrap, along with the typed note wishing her a Happy Easter.

"I still feel shaky," she said in an interview, when the university announced that the notebooks had been recovered. "It's really hard to express how overjoyed I am."

Jim Secord, the director of the university's Darwin Correspondence Project, which has assembled the scientist's writings, was among those who handled the notebooks, having also handled them in the 1990s before they went missing. He said it was immediately apparent that they were genuine, and that they had been kept in good condition with no missing pages."
The university had previously released a public plea asking for help recovering the notebooks. 
Cambridge announced in a statement, "The notebooks were originally removed from the Special Collections Strong Rooms – where the rarest and most valuable items are kept – for photography to take place at the Library in September 2000, with the photography request completed in November 2000.
During a subsequent routine check in January 2001, it was found that the small box containing the two notebooks (which is about the size of a paperback book) had not been returned to its proper place. 
For many years, previous University Librarians believed that the notebooks had been misplaced in the vast storerooms and collections of Cambridge University Library – which is home to around ten million books, maps, manuscripts and other objects. Despite a number of searches over the intervening years, they remained undiscovered."
Now they're back where they belong for the public to see and use. A spokesperson the rare books specialists deployed to officially verify the returned notebooks, said: "It is wonderful to see these notebooks, which are so fundamental to the development of Charles Darwin's theory of evolution, reunited with Darwin's other notebooks at Cambridge University Library, the world's preeminent repository of Darwin's correspondence and manuscripts."  
[Read More: These 'Killers' Are Gathering Outside of San Fran]