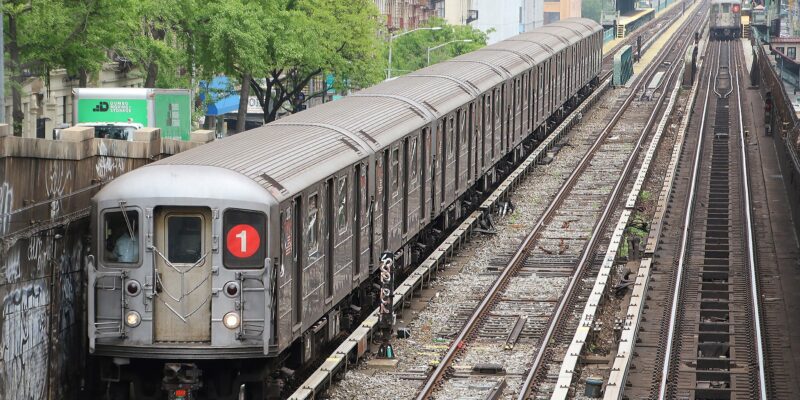 New Yorkers taking L train on Thursday received a pleasant surprise: a full Thanksgiving feast. A Brooklyn catering service brought platters of food onto the train to help liven the spirits of commuters working on Thanksgiving. 
THANKSGIVING FEAST: Passengers on the New York City subway put on an entire Thanksgiving meal during their commute 😂 pic.twitter.com/dUcIr7CKiv

— CBS News (@CBSNews) November 24, 2022
The New York Post writes, "Passengers on a stalled L train at the Bedford Avenue station on Tuesday night were treated to an elaborate Turkey Day spread — complete with a long table of turkey and sides with a gingham table cloth.

Jada Yuan, a reporter for The Washington Post, shared a video of commuters helping themselves to the meal on Instagram.

'So, there was a stalled train at Bedford and the conductor had us all get off,' Yuan captioned the post.

'I was in a different car and when I stepped onto the platform there were all these happy, laughing people scarfing down [mac] and cheese!'

Yuan confirmed in a follow-up video from a witness who was on the train that the spread came from Chef Bea Kitchen, a catering service in East New York.
According to the New York Times, "The New York City subway is no stranger to wild stunts, like the annual No Pants Subway Ride or the time a man riding in a car, dressed as a turkey, carved and ate an actual turkey, or when two people set up a Ping-Pong match. So some New Yorkers were skeptical of a dinner on the train.
The Metropolitan Transportation Authority, which runs the subway, was not thrilled with the stunt.
"When we announced pausing L Project construction to help New Yorkers enjoy their Thanksgiving dinners, we didn't mean have dinner on the L," the agency said in a statement. "It's always nice to see people enjoying the subway but remember our employees work hard to keep the system clean and get riders on and off of trains quickly."
But during a time when people are unhappy with the subway and are constantly complaining about their commutes, most New Yorkers responded with delight" to the stunt. 
[Read More: Firefighters Rescue 500-Pounder in Alaska]