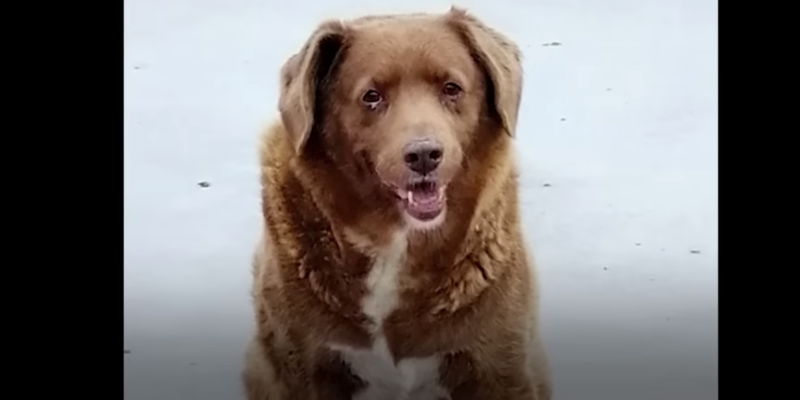 Last February, the Guinness Book of World Records designated a Portuguese pooch named Bobi as oldest dog ever. To celebrate the purebred Rafeiro do Alentejo, a kind of sheepdog, 31st birthday, his owners threw him a big party at the family farm where he was born, in the village of Conqueiros.
The Mirror writes that "around 100 guests are expected to come to celebrate the very special birthday boy, with people flying in from around the world to join the party.

His family are pulling out all the stops, and guests will be dining on local meats and fish, with extra for Bobi, as he only eats human food.

As entertainment, a dance troupe will perform with a special appearance of the main dog himself in one of the dances.

Life has been hectic for Bobi since being crowned the oldest dog in the world in February. Bobi's owner, Leonel Costa, told Guinness World Records: "We've had a lot of journalists and people come from all over the world to take a picture with Bobi."
When he was recognized by Guinness World Records as the world's oldest dog, Bobi "broke a nearly century-old record previously held by Bluey, an Australian cattle dog who died in 1939 at the age of 29 years and five months," according to ABC News.
A purebreed Rafeiro has a normal life expectancy between 12 and 14, but Bobi has lived two lifetimes worth. He was born on May 11, 1992, along with three other pups in a wood storage shed owned by the Costa family.
Lionel Costa has said that Bobi serves as a living reminder of the past.
"Bobi is special because looking at him is like remembering the people who were part of our family and unfortunately are no longer here, like my father, my brother, or my grandparents who have already left this world," he told Guinness.
"Bobi represents those generations."
Happy birthday to the oldest Good Boy around. 
[Read More: Man Saves Stroller]