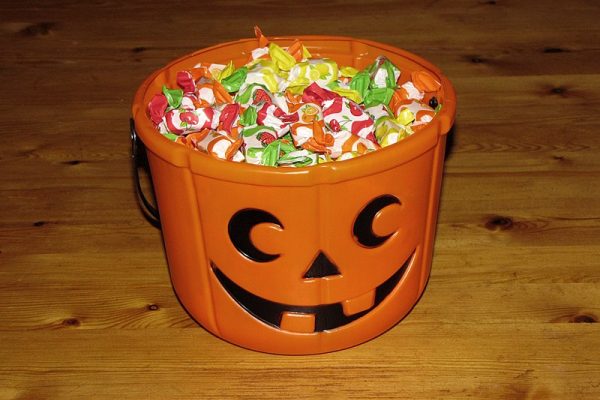 Halloween often brings out the spooky, but sometimes it brings out the sweet, and we're not just talking about candy. As trick-or-treaters braved a rainy Monday in the U.K., two young men wearing scary masks knocked on a home in Page Moss, a town just outside of Liverpool, but what they did next left people in tears, according to the Liverpool Echo. 
Captured on a doorbell camera, footage shows the two realizing that the bowl of candy left out by Jodie Laithy had been emptied. One boy was recorded picking up the bowl and saying "somebody has taken [all the candy]" before putting it back down and giving a hefty shrug. 
What happened next would warm the hearts of even the coldest mummy and get a howl from a werewolf. He immediately opened his goodie bag full of candy and started placing some of his own into the empty bowl for other kids.
This wonderful moment caught on camera has many in tears
📸 – Jodie Laithy of Page Moss pic.twitter.com/0CVredpJy8

— BBC Radio Merseyside (@bbcmerseyside) November 1, 2022
Way to go, boys! 
Laithy told the Echo: "These kids actions were so cute. I hope their parents see it and are proud of them.
"We left a bowl of sweets out for the kids while we were out, and because it was empty they put some of their own sweets in it. I didn't expect that from two young lads, amazing they are.
"And their little wave and 'happy Halloween' was the cutest thing ever."
The footage has already been shared hundreds of times on Facebook, with one woman saying it "made her cry."
Maybe the kids are going to be alright after all. 
[Read More: Veteran Park Ranger Reflects On Yellowstone's Big Birthday]