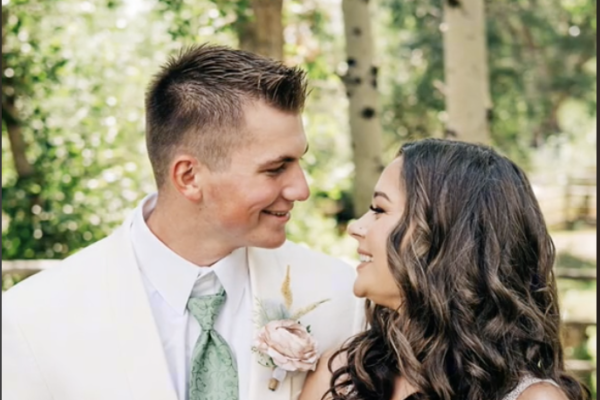 At the age of two, Samantha Ann Clark's parents got the worst news imaginable. Their little girl had a rare form of cancer called ependymoma, a form of brain cancer. 
Now 17, Samantha's cancer came back after years of remission. She received the worst possible diagnose: terminal ependymoma that has spread to her jaw, neck, armpits, and knees, leaving her bound to a wheelchair, but she's not going to stop living life to its fullest. Samantha's ready to leave a mark. 
She has decided to make the most of the time left to leave an impact on the world. The Daily Mail recently reported that Samantha has begun "documenting her final months in a series of gut-wrenching TikTok videos – showcasing everything from her agonizing symptoms and treatments to her bucket list dreams and what she hopes her legacy will be.

She explained on the video streaming app, where she has racked up more than 106,000 followers and one million likes across her videos, that she has since undergone multiple surgeries to remove various body parts, and has received around 200 rounds of radiation – but Samantha has now been told by doctors that she doesn't have much longer to live.

Now, she is doing her best to enjoy her final months while battling a slew of horrendous symptoms like trouble breathing, nausea, confusion, irritability, and severe pain all over her body.

'This is how I have dreamt of leaving my mark on the world, by sharing my story with all of you guys,' she said on TikTok. 'This is how I want my legacy to be. I've always dreamt of people listening to my one-of-a-kind story.'
Her story hasn't ended yet, though. This past summer, she married the love of her life, Brayden Gottfried, in front of 500 friends. 
"Brayden has always been a very bright light in my life," Clark told The Epoch Times. "Before we started dating, I told him everything I had been through, and that there was always a possibility of going back. Two months into our relationship was when I relapsed."
Despite being scared, Brayden wasn't going anywhere. 
"We hadn't even said 'I love you,' or kissed for that matter yet when I told him that my cancer was back," Clark continued. "I wouldn't blame him if he left or he wouldn't feel comfortable and wanted to just be friends and not continue our relationship further because it was going to be a lot … [but] he said, 'No, I'm here, I want to be here.'"
"During the pandemic, while Clark was with her mom—her caretaker—in Salt Lake City and regularly going for radiation, surgery, and other treatments, Gottfried would be video chatting with her every night," The Epoch Times reported.
She posted pictures of the beautiful ceremony online.
Clark said: "Neither one of us could stand the thought of not being able to do what we've always wanted to do. We wanted to marry each other, and we wanted to experience what it was like living with each other, and all of those things, even though we may not be able to grow old together."
[See the Amazing Sidewalk Art Taking One City By Storm]