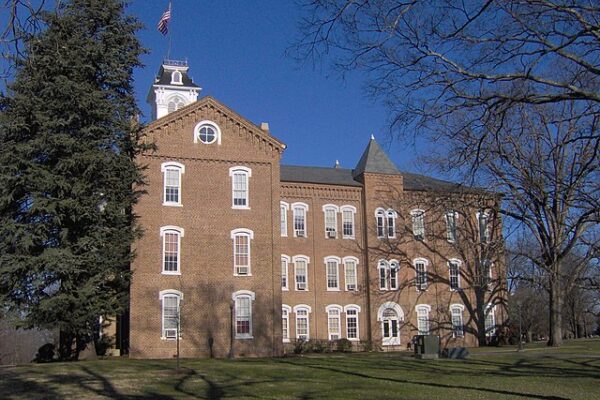 A high school senior was filming a video diary on Tik Tok when she opened a letter that made her sick to her stomach. Having decided to go to a community college to save money, Madi was going through her closet when she stumbled across a letter she had not opened from Maryville University—her top choice. 
In The Know offered more details: "TikToker @luvlyymadiii gained over 2.8 million views, 394,000 likes and 500 comments when she uploaded the surprising moment to her account — a moment she likely never intended to capture on camera.
While we've seen college students' revelations go viral in the past — like the Harvard student who shocked TikTok when she revealed what her dining hall serves on an average night — @luvlyymadiii's heart-stopping discovery is serving as an important PSA to high school graduates everywhere: Always open your acceptance letters. You never know what important information they might contain! 
According to @luvlyymadiii, she was cleaning out her closet of all her unopened college acceptance letters when she made a gut-wrenching discovery: a $104,000 scholarship offer to Maryville College, one of her top three school choices."
Madi was devastated at the lost opportunity, but Tik Tok made all the difference. She said that Maryville admissions called her after seeing her viral video and offered her the scholarship if she wanted to attend the school.
"Basically, they said that they were going to make my dreams come true," she told The Independent. "They're going to send me like an official award offer letter to my Gmail. I don't know how they found me but they did. So, now I'm going to college, and I'm just so excited!"
Madi revealed to the newspaper "that she'd be getting the same scholarship from Maryville as indicated in her letter. She also explained that it was much easier than expected for her to switch to the school, after initially choosing a community college.
'This was a mature decision I had to make regarding my future finances & my plan for my career, so I must admit I was scared to make a decision & mess the entire trajectory of my life up!' she said. 'Making such a decision is a lot of pressure for 18 year olds. I am very aware that I am still young so I didn't want to act on such a decision immaturely.'" 
The Independent also got in touch with Dr Alayne Bowman, Vice President for admissions and financial aid at Maryville. She found Madi through Instagram after the TikTok video went viral. "From there, she discovered Madi's full name in the college's information system and contacted her.
'It was exciting to make that call because as a college, we knew it wasn't too late for her to enroll," Bowman said. "Maryville College is intentional about making college affordable, and we knew we could make this dream of hers come true. She was so sweet and excited when we spoke, and our entire office was thrilled that we were able to reach her and hopefully make Maryville College her home for the next four years.'"