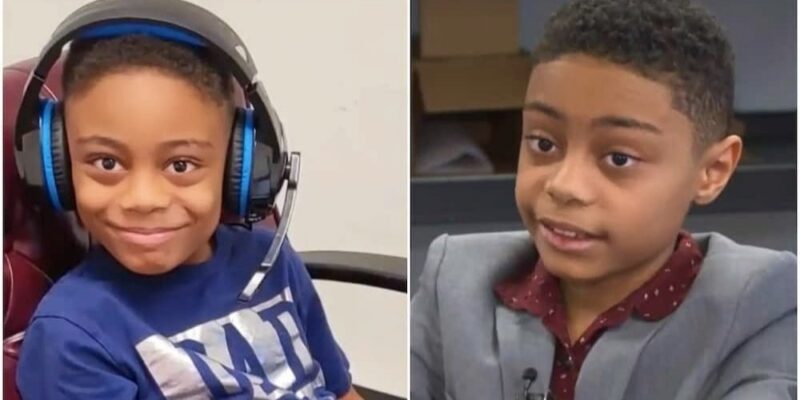 It's common to hear what high school graduates hope to do after they go to college or get a job. Some want to work in the family business. Others want to become a doctor. For David Balogun, after he got his high school degree recently, his dream is to be an astrophysicist. 
The big difference between David and other high school graduates is that David is nine years old and a science prodigy living in Bucks County, Pennsylvania. 
9-year-old David Balogun became the youngest student to graduate from Reach Cyber Charter School in Harrisburg, Pennsylvania and is now attending college! 🎓📚https://t.co/9c3UqyGPzJ pic.twitter.com/KvutiWz38Q

— Good Morning America (@GMA) February 6, 2023
Insider wrote, David started school shortly before the coronavirus pandemic shuttered the country in early 2020 and finished with over a 4.0 GPA less than three years later.

"When we tested him for giftedness in first grade, he had already passed second-grade level in math and in English," Ronya Balogun, David's mother, told Insider in a video interview.

"So that's when I stepped in, and I said, 'He does not need to go to second grade. He needs to go to third grade.' Then Covid hit," she added. "Two and a half years later, he finished high school."

David Balogun, who lives in Bensalem with his family, completed his high school classes online at the Harrisburg-based Reach Cyber Charter School, where he got to focus on STEM subjects, his family told Insider. He wants to be an astrophysicist, studying black holes and supernovas.
Local news met up with the Balogun family. David's parents both have advanced degrees but say raising a young son with incredible intellectual gifts can be quite a challenge.
"I had to get outside of the box. Playing pillow fights when you're not supposed to, throwing the balls in the house. He's a 9-year-old with the brain that has the capacity to understand and comprehend a lot of concepts beyond his years and sometimes beyond my understanding," Balogun's mother, Ronya, told a local NBC affiliate.
"David was an inspirational kid, definitely one who changes the way you think about teaching," said science teacher Cody Derr.
After he finishes a semester at Bucks County Community College, David's family said they're looking at colleges and universities to find the right fit for an extraordinary nine-year-old.
"Am I going to throw my nine-year-old into Harvard while I'm living in PA? No," Balogun's father, Henry, said.
Not only is David a special kid, it sounds like he's got special parents too. 
[Read More: Meet The Miracle Baby Of Aleppo]