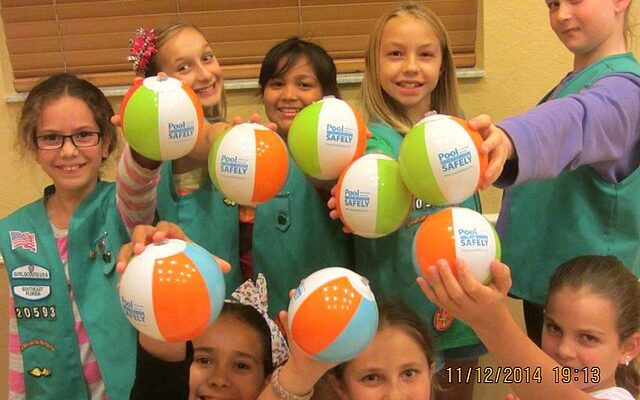 They say kids watching too much television will rot their brains, but for one man in Florida, a tween's Netflix habit saved his life. 
Jason Piquette, a behavioral therapist, typically spends his time helping young adults gain strength by training for real-life situations. But recently, the tables turned, and he relied on a seventh grader to save his life. 
Christina Macmillan was out shopping on Labor Day when her husband called, telling her to pull over so he could tell her some troubling news involving their 12-year-old son Austen and his behavioral therapist, Jason Piquette.

Using a phone timer, Piquette and Austen had been competing to see who could hold their breath under water longer when something went terribly wrong, Macmillan told USA Today.

Footage from the family's security cameras shows Piquette floating motionless face-down in the pool. Austen checked the timer, saw it had been five minutes and knew that was too long.

Austen dove under water to check on Piquette. Finding him unresponsive, Austen then pulled him from the deep end and set him face-up on the pool's shallow steps.

Austen ran out of the front door yelling for help and went to two neighbors' houses but no one answered his cries. Austen quickly returned to the backyard and began administering CPR. He also tried to use Piquette's phone to call 911, but couldn't unlock it or access the emergency call button because of a cracked screen.
"It was like six to five minutes he was under the water and I was like, 'That's way too long. He cannot do that,'" Austen said to ABC News.
As the first responders were on their way, Austen stepped in and administered life-saving measures to his therapist.
"I just saw it from a TV show – Stranger Things," Austen told ABC News. "After I gave him CPR, he woke up a few minutes later."
Austen's efforts worked — Piquette soon began gasping for air and spitting out water. "I think I passed out in about 30 seconds and I don't know why," he told the outlet.
But he added: "I'm just so, like, amazed at how strong he was and how wise he was in that moment. And I always want him to know that he is a hero."
 The MacMillan Family and Piquette expressed their desire for the incident to serve as a reminder of two crucial things: the significance of knowing CPR and the importance of teaching kids how to call 911 on locked cellphones.
The option is available on both iPhones and Androids.