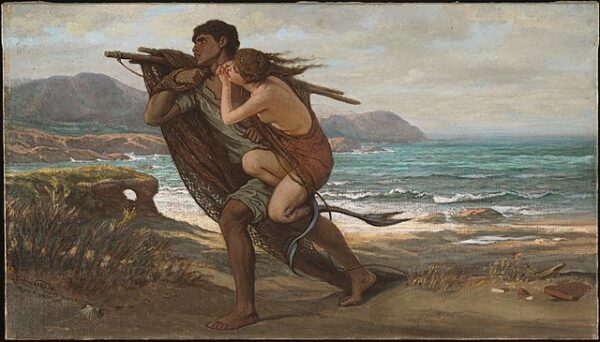 Thurman Gustin started the day like most fishermen do. He got in his boat, made she he had the right bait, and started casting his line while floating down the Old River in Cameron Parish in Louisiana. That's when he saw the most beautiful thing he'd ever seen. 
From his fishing spot, Thurman saw a pink dolphin in the middle of the river. "I stopped and started recording on my phone," he said. "I have never seen anything like it and just wanted to save the memories," he told Fox 35. 
While only one dolphin was seen in the video Gustin shared with FOX 35 News, he said there was a second one, albeit smaller. 
"I didn't want to bother them, so I got my proof and left," he said. "I had no idea what a big deal it was until the video went viral." 
Some locals to Cameron said that Thurman probably saw "Pinky," a celebrity in the Cameron Parish area. Pinky has been spotted a few times over the past 15 years or so. She was first seen in 2007, but someone saw her again in 2017 and 2019.
"While Amazon river dolphins, which are native to South America, are naturally pink in color, these two marine mammals were likely bottlenose dolphins with albinism. Albinism is a condition caused by mutations in genes that affect melanin production. A lack of melanin—the pigment that affects the color of eyes, skin and fur—often causes animals to appear white. In albino dolphins, however, blood vessels can be visible through their colorless skin, making them appear pink. The trait can occur across the animal kingdom, though albino animals often face obstacles to surviving in the wild, including poor eyesight. It's also present in humans—in the United States, about one in every 18,000 to 20,000 people has the condition," according to Smithsonian Magazine. 
According to the National Oceanic and Atmospheric Administration, the mazagine noted, "only two other dolphins with albinism have been spotted in the Gulf of Mexico—one in 1994 and another in 2003. Both were completely white in color." 
"I go fishing all the time," Gustin said to USA TODAY. "This was my third trip to Louisiana this year. I got very lucky, because such [a] spotting is extremely rare. People who have lived their whole lives there haven't seen anything like this."
[Read More: She Was Enjoying Herself By The Ocean Until She Stumbled Across 'The Stuff Of Nightmares']