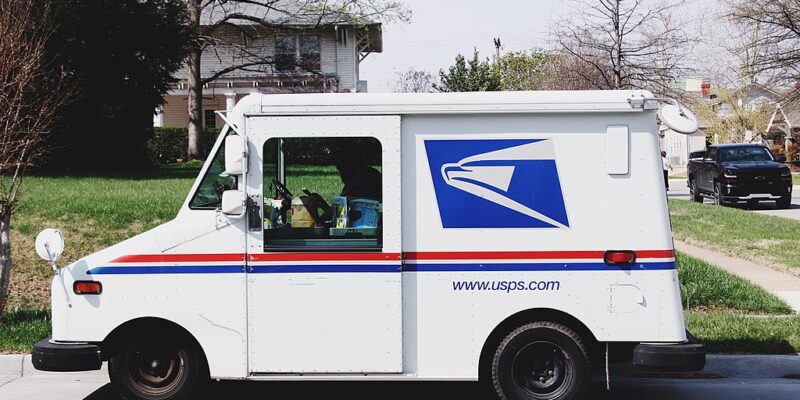 When a group of neighbors in North Carolina got bad news: their mailman was retiring early because he had been diagnosed with cancer. But, like all strong communities, the Glengrove neighborhood of Concord, North Carolina, got together to support "the best mailman ever." 
In a Facebook post described what happened next: "'Mr. John' as he's lovingly called is 'Best Mailman EVER' – at least that's what he's called by those on his route. He is kind, never works without a smile and is a continuous positive force.
Sadly, his cancer is back and doctors said treatment must start immediately. Doctors encouraged him to retire early. Word got around in the neighborhood that Mr. John would be leaving his job to focus on his health. Neighbors were motivated to show Mr. John just how much he means to them."
The Epoch Times interviewed neighbors to see how appreciative they are of their mailman's service to the community. "For John's final day, they lined their mailboxes with balloons, made chalk art in their driveways, created cards and gathered heartfelt gifts. They also raised $2,000+ to support Mr. John with whatever he needs in his healing journey.

He's the most kind-hearted man you'll ever meet, he would do anything for anybody. He would carry the packages from his truck to the door if they wouldn't fit in the mailbox," Kelly Augustine, a nanny, hairstylist, and energy healer from the Glengrove neighborhood of Concord, North Carolina, told The Epoch Times. "Always waving … any time you drove down the street and passed him, he was waving at you," Augustine's neighbor and event planner Wendy Palmer said.

Both in their 40s, Augustine and Palmer said that Mr. John has been delivering mail to Glengrove for at least ten years. When they learned of Mr. John's health issues, a friend from their community social committee, Melissa, shared an idea: a party for the mailman's benefit.

Augustine said, "It just escalated from there … Everybody loves Mr. John the mailman, and everybody wanted to contribute and help him out on his healing journey after he retired."
Palmer told the newspaper that the group of neighbors put balloons on every mailbox, with 70 or 80 families donating to support Mr. John. Other residents baked cookies and gave the mailman other wonderful gifts while kids designed cards telling him how much he meant to them. Overall they collected more than $2,000 to help Mr. John pay some of his medical bills. 
Mr. John was humble as always, Palmer told The Epoch Times. She said, "Oh man, it was John! He's just a very genuine person and was grateful for all the love, and maybe even a little overwhelmed, but he didn't show it because he's a pretty tough guy. I've never seen the neighborhood rally so quickly, and it is the season of giving."