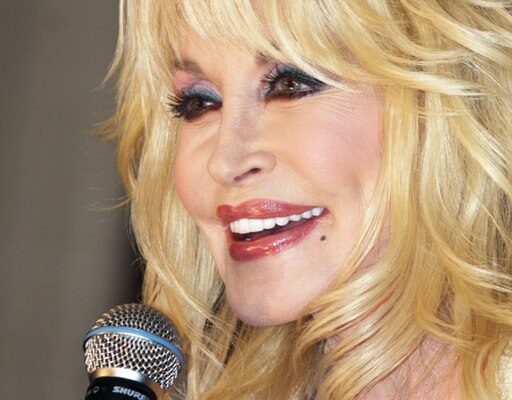 Dolly Parton is a country icon, a movie star, and an incredible businesswoman. She's also one of America's greatest philanthropists who has dedicated much of her success to helping others in her community. 
Shortly after the grand opening of her Dollywood theme park in 1986, Praton launched the Dollywood Foundation and started offering scholarships to local high school students, the Dolly Parton Scholarship, which provides $15,000 to recipients towards a college education.
In 1995, she launched Dolly Parton's Imagination Library, "a book gifting program that mails free, high-quality books to children from birth to age five, no matter their family's income.
The program has expanded quickly. First, books were only distributed to children living in Sevier County, Tennessee, where Dolly grew up. But then it became such a success "that in 2000 a national replication effort was underway. By 2003, Dolly Parton's Imagination Library had mailed one million books. It would prove to be the first of many millions of books sent to children around the world.
Dolly's home state of Tennessee pledged to pursue statewide coverage in 2004 and global expansion was on the horizon. After the United States, the program launched in Canada in 2006 followed by the United Kingdom in 2007, Australia in 2013 and the Republic of Ireland in 2019."
#DYK @DollyParton's @dollyslibrary distributes a free book every 1.4 seconds?! To inspire all children to love reading, the Imagination Library has gifted 190 million+ books across the U.S. and around the world! #CMoP pic.twitter.com/ZCThTI9i4q

— Carnegie Medal (@carnegiemedal) November 14, 2022
She didn't stop there. CNN reported, "During the Covid-19 pandemic, Parton donated $1 million to Vanderbilt University Medical Center's vaccine research efforts. It was partly used to fund Moderna's Covid-19 vaccine.
She said in an interview at the time with BBC's "The One Show," that she felt "honored and proud."
'I just felt so proud to have been part of that little seed money that will hopefully grow into something great and help to heal this world,' she said. "I'm a very proud girl today to know I had anything at all to do with something that's going to help us through this crazy pandemic.'"
Dolly's philanthropy just got a big boost. "The legendary singer, who was inducted into the Rock & Roll Hall of Fame last week, accepted The Bezos Award for Courage and Civility Saturday, which included a reward of $100 million," according to GMA.
Dolly Parton has received a $100 million Courage and Civility Award from Jeff Bezos and his partner Lauren Sanchez https://t.co/QAlFyb5Dvg pic.twitter.com/Dn68SbdjLN

— CNN (@CNN) November 13, 2022
Bezos said that Dolly Parton "gives with her heart. What she's done for kids, and literacy, and so many other things, is just incredible."
After accepting the award, Dolly said, "When people are in a position to help, you should help. And I know I've always said, I try to put my money where my heart is. I will do my best to do good things with this money."
I try to put my money where my heart is. I will do my best to do good things with this money ❤️ Thank you @JeffBezos #LaurenSanchez https://t.co/8RHh51z3jT

— Dolly Parton (@DollyParton) November 13, 2022
[Read More: Abandoned Bobkitten Taken In By Sweet House Cat]